The Individual and his Body in the Ancient Mediterranean Basin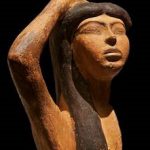 Séminaire de recherche interdisciplinaire organisé par [Alice MOUTON
Le corps d'un individu relie celui-ci aux autres membres de sa communauté, il constitue un support physique commode pour interagir avec eux. Sans corps, pas de sens ; sans sens, pas de communication possible. Toutefois, le corps sépare aussi l'individu de ses contemporains : par ses particularismes innés ou acquis, il le différencie des autres. Il est donc à la fois un facteur de cohésion et de discrimination sociale. Cette problématique, très explorée en anthropologie sociale, a été presque complètement ignorée dans les études sur le Proche-Orient cunéiforme. En hittitologie, seule la lexicographie des parties du corps humain a été étudiée jusqu'à présent.
Le séminaire « The Individual and his Body » se situera au croisement de l'histoire des religions et de l'anthropologie sociale, créant un dialogue entre philologues, archéologues, historiens des religions et anthropologues. Son principal objectif consistera à étudier les perceptions indigènes du corps au Proche-Orient ancien, avec des incursions dans le reste du Bassin Méditerranéen ancien dans un but comparatiste.
Il se déclinera autour de divers axes thématiques :
le corps humain et le langage, ou l'étude de ses fonctions dans les stratégies de communication ;
le corps, les perceptions et la société, en incluant une étude des sens tels qu'ils sont décrits par les textes ;
le corps comme symbole d'appartenance à un groupe social, avec une étude des vêtements, coiffures et parures en tant que témoins des statuts sociaux ;
le corps comme support de l'expérience religieuse, où l'on verra que les gestes, les postures et les mouvements de l'individu sont tout autant signifiants que ses mots dans le processus rituel ;
le corps et la mort, ou comment traiter rituellement un corps mort et quelles sont les conséquences sur l'esprit.
Toute personne intéressée est la bienvenue pour assister aux séances mensuelles qui auront lieu à Ivry-sur-Seine (CNRS, 27, rue Paul Bert 94200).
Les séances seront diffusées simultanément en visioconférences, les personnes qui ne pourraient pas se déplacer à Ivry-sur-Seine pourront se connecter par internet aux présentations sur simple demande auprès d'Alice Mouton (alice.mouton@cnrs.fr)
Informations et programme, 2016-2018
Première séance : 29 septembre 2016
Conférence
Conceptions and experiences of the body in ancient Egypt
Deuxième séance : 27 octobre 2016
Conférence
The Human Face and its Relationships with Identity in Ancient Egypt
– Troisième séance : 17 novembre 2016
Conférence : The postures of the king's body in ancient Egyptian religious iconography
– Quatrième séance : 15 décembre 2016
Conférence :The Involvement of the Individual's Body in the Ritual and Ceremonial Process in Hittite Anatolia
– Cinquième séance : 19 janvier 2017
Conférence : The Vocabulary of Body Parts in Hittite
– Sixième séance : 23 février 2017
Conférence : The Body and its Parts in Hurrian
– Septième séance : 23 mars 2017
Conférence : The bewitched body according to Hittite and Luwian cuneiform texts
– Huitième séance : 27 avril 2017
Conférence : The human body according to the Hittite medical texts
– Neuvième séance : Jeudi 18 mai 2017
Conférence : The body as a symbol of social belonging in Hittite Anatolia: The example of clothing
– Dizième séance : 22 juin 2017
Conférence : The Body and its Legal Implication in Second Millennium Elam
– Onzième séance : 28 septembre 2017
Conférence : Human Senses in Akkadian Texts
– Douzième séance : 26 octobre 2017
Conférence : Concepts of the Female Body in Mesopotamian Medical Texts
– Treizième séance : 22 novembre 2017
The king's body in Ancient Mesopotamia, and the literary construction of space and time : History and ideology
– Quatorzième séance : 14 décembre 2017
Treatment of the Dead : A Reinterpretation of Neolithic Plastered Skulls
– Quinzième séance : 25 janvier 2018
Tattooed Bodies in ancient Egypt and Nubia
– Seizième séance : 22 février 2018
The Divine Face in Biblical Texts : Religious Assets and Contexts
– Dix-septième séance : 26 mars 2018
When Purity Rules become Literature – Cultic Purity in the Text and behind the Text of the Hebrew Bible
– Dix-huitième séance : 3 mai 2018
Body-Techniques Between Anatolia and the Aegean : Towards a Comparative Gesturology
– Dix-neuvième séance : 31 mai 2018
Mirroring Femininity : The Body and the Mirror in ancient Greece
– Vingtieme séance : 20 juin 2018
Mutilating the Body in Ancient Greece: Perception, Vocabulary and Practices
________________________
Interdisciplinary research seminar organized by Alice MOUTON
The body of an individual connects this person with other members of his community, it constitutes a physical mean that enables him to interact with them. Without a body, no senses would exist and without the senses, no communication would be possible. However, the body also separates the individual from the other persons through its own inherited or acquired singularities. Thus one can say that someone's body represents both a factor of social cohesion and of discrimination at the same time.
This theme has been very much explored in social anthropology but it has been almost completely ignored in cuneiform studies till now. In Hittitology, only the lexicography of the human body parts has been studied.
"The Individual and his Body" seminar will be at the crossroads of history of religions and social anthropology, creating a dialogue between philologists, archaeologists, historians of religions and anthropologists. Its main aim consists in studying self-perceptions of the body in the ancient Near East, with incursions in other parts of the Mediterranean Basin in a comparatist perspective.
The seminar will be organized around various themes:
The human body and language, or its functions in the communication strategies;
The body, the perceptions and society, including a study of the senses as they are described in the texts;
The body as a symbol of social belonging, including a study of clothing, hair arrangements and jewellery as evidence of social statuses;
The body as a medium for religious experience, where we will see that an individual's gestures, postures and movements are as significant as his words in the ritual process;
The body and death, or, among other things, the use of ritual over a dead body and what the consequences are on the spirit.
All the persons who are interested in assisting to the sessions are welcome. They can either come in person to the Ivry sur Seine CNRS center or connect themselves through internet to the sessions thanks to a video-conference program. For doing so, they have to contact Alice Mouton (alice.mouton@cnrs.fr) beforehand.
Informations and preliminary program 2016-2018
First session: September 29, 2016
Conceptions and experiences of the body in ancient Egypt
– Secon session: October 27, 2016
The Human Face and its Relationships with Identity in Ancient Egypt
– Third session: November 17, 2016
The postures of the king's body in ancient Egyptian religious iconography
– Fourth session: December 15, 2016
The Involvement of the Individual's Body in the Ritual and Ceremonial Process in Hittite Anatolia
– Fifth session: Juanary 19, 2017
The Vocabulary of Body Parts in Hittite
– Sixth session: February 23, 2017
The Body and its Parts in Hurrian
– Seventh session: March 2017
The bewitched body according to Hittite and Luwian cuneiform texts
– Eighth session: April 23, 2017
The human body according to the Hittite medical texts
– Ninth session :May 18, 2017
The Body as a Symbol of Social Belonging in Hittite Anatolia: The Example of Clothing
– Tenth session: June 22, 2017
The Body and its Legal Implication in Second Millennium Elam
– Eleventh session: September28, 2017
Human Senses in Akkadian Texts
– Twelfth session : October 26, 2017
Concepts of the Female Body in Mesopotamian Medical Texts
– Thirteenth session: November 22, 2017
The king's body in Ancient Mesopotamia, and the literary construction of space and time : History and ideology
– Fourteenth session : December 14, 2017
Treatment of the Dead : A Reinterpretation of Neolithic Plastered Skulls
– Fifteenth session : Juanuary 25, 2018
Tattooed Bodies in ancient Egypt and Nubia
– Sixteenth session : February 22, 2018
The Divine Face in Biblical Texts : Religious Assets and Contexts
– Seventeenth session: March 26, 2018
When Purity Rules become Literature – Cultic Purity in the Text and behind the Text of the Hebrew Bible
– Eighteenth session: May 3, 2018
Body-Techniques Between Anatolia and the Aegean : Towards a Comparative Gesturology
– Nineteenth session: May 31, 2018
Mirroring Femininity : The Body and the Mirror in ancient Greece
twentieth session: June 20, 2018
Mutilating the Body in Ancient Greece: Perception, Vocabulary and Practices
_ avec le soutien du Labex RESMED