Studies in Theophanes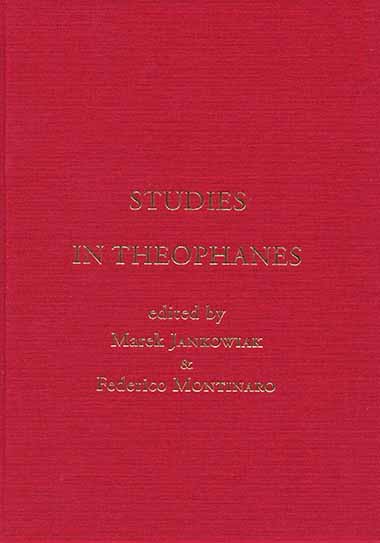 This book presents the proceedings of the conference "The Chronicle of Theophanes: sources, composition, transmission," organized by the editors in Paris in September 2012. The Chronicle attributed to Theophanes the Confessor († 817 or 818) is an annalistic compilation continuing the world chronicle of George Synkellos and spanning more than five hundred years of Byzantine history, from Diocletian's accession to the eve of the second Iconoclasm (AD 284–813). It stands as the major Greek source on Byzantium's "Dark Centuries," for which its author relied on now lost sources covering, notably, the Arab conquest, the Monothelete controversy, the emergence of Bulgaria, and the first Iconoclasm.
The first section of the volume is devoted to the question of the authorship of the Chronicle, raised by C. Mango almost forty years ago. Detecting what he believed to be the traces of George Synkellos' composition, Mango suggested that the sentence, found in Theophanes' preface, "[George Synkellos] both bequeathed to me, who was his close friend, the book he had written and provided aphormas with a view to completing what was missing," where aphormas can indeed indicate "materials" (but also a "starting point" or "pretext"), describes more or less a draft which Theophanes did little more than revise and polish. The second section is devoted to issues of transmission, both direct (manuscript tradition) and indirect (readership, translations). The third section concerns Theophanes' sources for early Byzantine history. A separate section hosts papers by some of the major actors in the current debate on Theophanes' Eastern source. A source for the seventh and eighth centuries common to Theophanes and the late Syriac chronicle of Michael, patriarch of Antioch († 1199), was already recognized by E. W. Brooks. The same source appears to have been used also by an anonymous Syriac chronicler, writing down to 1234, who shared Michael's sources, and by the tenth-century Arab-Christian historian Agapios of Menbidj. The last section of the book deals with the later part of the Chronicle and with its sources.
Volume édité par Marek JANKOWIAK et Federico MONTINARO