Hoṙomos Monastery
art and history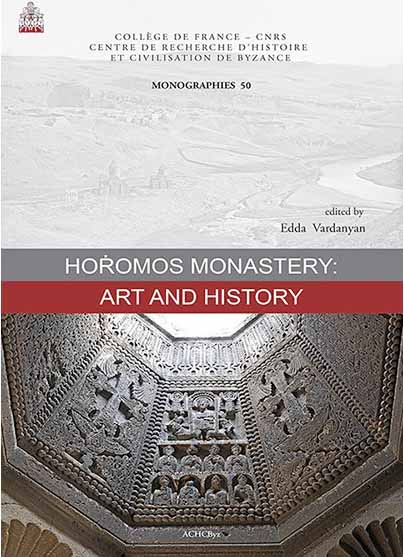 The monastery of Hoṙomos is situated on the right bank of the Axurean river, about 5 km as the crow flies to the north-east of Ani, the Armenian "city of 1000 churches". When the monastery was founded (c. 930), Ani was still little more than a fortress. Soon, however, Ani grew into a royal city (960) and the see of the Catholicos (992), while the humble monastic congregation became the "rest place of the Kings", the chaplaincy of the capital, an important cultural centre and showcase of Bagratid architecture. It continued to develop and prosper up to the end of the 13th century.
From the 19th century onwards, the site was visited by learned travellers, who described the monuments and transcribed their inscriptions. About 1910, the famous historian of Armenian arts, T'oros T'oramanean, drew complete plans and elevations of the extant buildings, with a detailed account of their decoration. In 1920, however, Turkey annexed the province of Kars and Hoṙomos was included in a military zone, inaccessible to archaeological research. Only in 2013 and 2014, were Armenian visitors able to penetrate the site again and to take new photographs of monuments and inscriptions.
The present volume, with contributions by six authors, takes a fresh look at the site, providing exhaustive updated information. A comprehensive study of the history of the monastic congregation from the 10th to the 20th century is followed by a general survey of the architecture, a detailed examination of a new kind of monastic structure, the zamatun, endowed with rich symbolic decoration, a decipherment of the crosses and xac'k'ars, a review of the manuscript output of the scriptorium, and finally, an epigraphic corpus providing both a photograph and a drawing for each extant inscription, thus ensuring a much more complete and reliable text than in all previous editions and translations.